Star Clusters and Deep Sky Objects

---
As our knowledge of the night sky increases so does our yearning to learn more. Soon we discover there's more then just individual stars to be enjoyed. There's groupings of stars, places in the sky where the stars are seen in clusters. There are double stars, multiple star systems, stars of different brightness and color. There are star formations and gaseous star clouds. There is so much to outer space unkown to us, so much still to be discovered. By now we're ready for some optical aid such as binoculars. Now we have navigating the heavens under our belt and binoculars offer us the ability to reach further into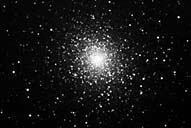 space. The universe opens up to us under binoculars a new realm of deep sky objects. Galaxies and nebular are within reach. Planets in our solar system that appeared to be bright stars are now definite disks. The earth's moon reveals it's craters in sharp detail. Moons around Jupiter are now visible, for we now have an optical aid that surpasses Galileo's first telescope.
Any pair of binoculars will do for now. However, if your out to buy your first pair, 7X50's is recommended. These are 7 times magnification with a 50mm lens. Astronomical binoculars are normally this size and larger. Although larger lenses offer greater reach and light gathering power, they become to heavy to hand hold and must be mounted for stability. Higher magnification is also too shaky to hand hold and is not recommended as your only pair. Of course using binoculars requires warm clothes, lounge chair, bug repellant and of course those star charts.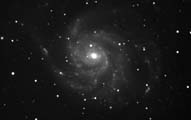 Telescope or Binocular
Well, why not buy a telescope ? In a sense binoculars are a telescope. What you really want is something more powerful than binoculars . If your an seasoned sky watcher and have some of the major star names under your belt, then you may be ready for the expense of a telescope. However even if you have money to burn I still recommend discovering the sky with binoculars first. Telescopes are cumbersome and hard to use. Many scope owners spend up to an hour setting them up, and some never stop fiddling with them throughout the night. If you join your local club you need not own a scope to use a scope. Everyone else will gladly let you look through theirs. This way, when your ready to buy you'll have some experience and knowledge to go shopping with.
Once set up, high tech scopes will do everything for you , hey, you don't even have to go out in the cold anymore. Really! You could remotely control your scope and put a digital camera on it. But even those who love the great out doors use the scopes built in computer to find any object in the sky. In my opinion this is a good way to put a halt to the learning process. You could use these scopes for years and never learn how to navigate around the stars.
I recommend you first telescope to be of the low tech type. They are easy to set up and use and of course there much cheaper to buy. It takes me no longer then a few minutes to set up my 10 inch Dobsonian. When the great debate comes, "do I go out under the sky tonight?" or "stay home in my chair?", your scopes convience will make the determination. The hassle of a long set up time becomes a deterrent to going out. The scope thats going to gets use is the better scope for you. The ease of use and the satisfaction you get from locating Deep Sky Objects is much more rewarding.
Related Links
Orion Learning Center ( Binoculars )